Group Instruction
Salamania instructors regularly teach classes at various clubs and studios around the SF Bay Area where students can learn in a relaxed social environment. Most classes are on a drop-in basis and draw large groups of beginner and intermediate students. Students can start at any time. Train with world salsa champions, winners 156 Medals and acclaimed legendary world class dance instructors. The classes cover all elements of salsa including the basic step, individual footwork, and partnering patterns.
Intensive Training
John & Liz also run 3-month long training series several times throughout the year: an "On 1" training team for advanced beginner and intermediate dancers and an "On 2" team for intermediate and advanced dancers as part of Salsamania Dance Company's training program.
Private Lessons
Want hands-on, one-on-one salsa instruction? Book your private lessons with John & Liz! They customize lessons based on your needs, from the basics to footwork, styling, partnering, routines, and competition readiness.
Global Expansion
In 2009, John & Liz founded Salsamania of Seattle, which has grown to over 50 dancers in both training and choreography teams. The first international expansion, was founded 2014 and has rapidly grown in the city of Pune. 2017 brought the newest expansion to Marin County in Santa Rosa & San Jose, CA!
Every Monday Drop-In Salsa Classes
Just Dance Ballroom

2500 Embarcadero
Oakland, CA 94606
(510) 436-9888
justdanceballroom.com
7:00pm | Beginner Footwork Salsa Lesson
8:00pm | Intermediate Footwork Salsa Lesson
NO Partner Necessary.
Drop In class | $17 per class
$30 two classes
(Social free w/ class)
$8 Social
*Pay at the door : Cash, CC or Venmo @JohnandLizProductions-10
We are implementing all recommended safety protocols and adapting to this new way of teaching.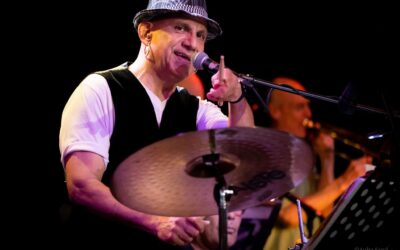 Salsamania Dance Socials "Let's boogie around the CLOCK at The NEXT Salsamania 2023 Dance Social 9/30-LIVE BAND @daniloyuniversal Location: At Trilliant Dance Studios 130 Linden Street, Oakland, CA Dates & Times Saturday, Sept. 30th | 8pm – 2:00am GUEST DJ...
When I started Salsamania I was a 275lb software engineer. In the three years I have danced with Salsamania, I have lost 90lbs, improved my dancing, and gained confidence on and off the dance floor. John and Liz have been great teachers, coaches, and friends and are an integral part of my transformation.
Since I started training with Salsamania, I rediscovered my passion for dancing. It has been a challenging and fun journey which has taken me to meet amazing people and given me the opportunity to perform at some of the biggest congresses and competitions across the US. More than anything, I have found a friendly and supportive environment that allows me to keep developing skills useful in other aspects of my life.
This is not a drop-in class. You actually get a printable syllabus! I tried to run away on my first class. Thank you Liz for catching me at the door and bringing me back. You guys gave me so much happiness winning competitions, performing, and social dancing.